It is not easy to find some running shoe to adapt it to our features. Ads or brands can offer us, as successful or not, many models, but only experience and our own feelings may tell us what type of shoes are the best for us.
How do I start to find a shoe for me?
If you start from scratch, my advice is that you don't need you spend lots of money on sneakers for running. The most important thing is that you are comfortable with them. It is difficult to guess the first, because try on shoes in the store that jogging is not the same kilometers with them.
Still I do not understand as in stores not put a tapestry for at least jogging 200 metres and taste sensations with the shoes.
Go to a specialized center can help us, There staff can move depending on what you're looking for. If we don't have no idea and we are going on our account as safe is that we decantemos by sneakers according to aesthetics, without taking into account functionality or if fits what we need.
Keep in mind your weight, the miles that you do weekly, why type of surface are going to run and if you're pronator or supinador (although this figure may be contentious, in the end we'll see). With that kind of data, dependent can offer something more successful. Is not the same a corridor of 75 kilos, with experience and he will train for a race than someone who starts with a little overweight and will only run once or twice per week.
Slippers faces, are the best?
Not necessarily. Yes the most expensive tend to have better materials and can win in comfort or durability, but most of the time the price is higher than it really is worth the shoe. They tend to be more expensive for aesthetic reasons and marketing that really because they make a remarkable difference with more low-end sneakers.
I also fell in the rush to buy the shoe last model: top with the best technologies and design. At the end, me di account that were not made for me sneakers: too much cushioning, fit very narrow, uncomfortable setting… not always the most expensive is the best for a runner, although as I say, it surely is the most beautiful, comfortable and durable.
To give you an example, It does three year had higher range Asics sneakers (Gel-Kayano, about €120). They were good shoes, but with the passage of time I realized that they were too heavy, had much cushioning for me, and I wasn't entirely comfortable with the form of the last. But after more than 1300 kilometers, the external appearance was good and could wear them for other purposes.
On the other hand, I also had recently low-range Nike sneakers. Just they have lasted me 3 months, say in perfect condition. The midsole has come down very soon, the sole has spent a lot and cut material began to unpick it. I was very comfortable with them, but clear, quality left to be desired.
By this I mean that neither a shoe more than €100 will be the panacea nor one of €40 is going to last long. We have to find that term means that we serve to us. I lately I usually buy shoes that are around 70 – €80, for me it is a reasonable price and quality exceeds the workouts that I demand them. And, by the way, we can save us a peak buying the previous season shoes. Like clothes, shoes of the season always are more expensive.
And what about the minimalist shoes or barefoot?
Now it is very fashionable the minimalist runner, whose shoe are reduced to a minimum. Brands are not stupid and know of this growing movement and now offer this type of product. Sneakers with little drop and shoes with soles significantly lower.
Personally I like the sensations of running this type of footwear, a very natural running, but I am also aware that if it changed radically to this type of footwear, I probably injure.
Personally I would not recommend this type of shoes to someone who is going to start running, unless you have a strong musculature by practicing another sport and was aware of making a good progression and not go running 10 kilometers the first day.
Your experience and feelings will be all
After spending an average of two or three pairs of shoes a year, I still Comparing brands and see small details that fit me. For now, I prefer slippers with less drop, without much damping system, and with the last broadband.
Despite being a remarkable pronator, I have not had good experiences with anti-pronation systems. It seems that this system made me change the tread significantly and moved me a uncomfortable pain in the hip, well in my case, discard the shoes to pronator. An example (at least in my case), that 'experts' in sneakers are not always right and that should be guided by their own experiences and feelings.
After trying many brands in running shoes, I am, for now because at this I am quite unfaithful, with NB and Mizuno. Let's say that I have not yet found my perfect shoe, Although I have a more or less clear idea of the conditions that must be met.
Gallery
UA SpeedForm Running Shoes
Source: www.underarmour.co.uk
Diadora Sport RUN-505
Source: www.diadora.com
Asics Womens GEL-Exalt 2 Running Shoe
Source: www.shoeparlor.com
Diadora Sportswear V7000 PREMIUM
Source: www.diadora.com
Salomon XT Wings Trail Running Shoe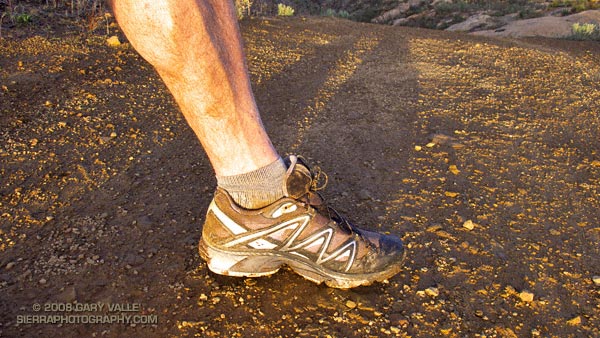 Source: www.photographyontherun.com
Women's Teal/Fuchsia Gravity 7
Source: www.newtonrunning.com
The Art of Lacing: Yep, It Matters How You Tie Your …
Source: www.footandankle-usa.com
Nike MyStride on Pantone Canvas Gallery
Source: canvas.pantone.com
Men's Brixen Low Waterproof
Source: www.keenfootwear.com
Brooks Adrenaline GTS 15 Men's Running Shoes
Source: www.brooksrunning.com
Diadora Heritage EXODUS RUFFLE
Source: www.diadora.com
Diadora Sportswear GAME P HIGH Y
Source: www.diadora.com
Nike MyStride on Pantone Canvas Gallery
Source: canvas.pantone.com
Diadora Sport 830 IV TF
Source: www.diadora.com
Buy Women's Brooks Ghost Short Sleeve Ocean Online …
Source: www.brooksrunning.com.au
Diadora Sport 830 IV TF
Source: www.diadora.com
Brooks Women's Renshaw Throwback Court Shoes
Source: www.brooksrunning.com
Kurokawa Onsen – Kumamoto
Source: japantourist.jp
Nike Flex Experience 4 Little Girls
Source: www.cumminssports.ie
Run Signature: Follow your body. Find your run.
Source: www.brooksrunning.com