Nicolò Beretta, only 19, is the rising star of the design world of women's shoes with Giannico brand.
Nicolò Beretta is running. Award cool, for her Giannico footwear line, the competition for new talent who's on next, conceived and organized by Alta Roma in partnership with Vogue Italy, he tells us his story.
When did you realize that design shoes would be your fate?
As a child I drew a total look, my famous princesses were everywhere, I have always drawn much. My mom still jealously preserves the sketches of Nicholas, designer bands. And when I lived in Sydney for a while, I realized that I would have focused on the shoes.
At 13 I was able to show the designs of the models I was working at Manolo Blahnik, my idol, and he gave me his blessing. From there I really started for my trip around the planet shoe.
Tell us about your collection fall winter?
The winter collection is played on the theme of Lolita, with pastel colors and fun shapes. There are both emptied wide heel, the stiletto heels that midi. Tasty details such as aprons collars embellished with crystals, resting on the neckline of Mary Jane and the inevitable Superlola, a patent leather pump with a kiss drooled. The irony is the key to constant reading, my wife is so playful, but with a conscious personality, with the brain. I prefer the palette is composed of pastel yellow, blue 50 years and of course, the nude.
Where do you get the inspiration for designing your collections?
I watch a lot of movies: for the next collection Spring Summer 2016, Ethernal Summer, I got lost in aquatic evolutions of Esther Williams. And then absorb and observe a lot from my travels: this summer will visit Japan for the first time, then Tokyo, where I already know I'll go crazy and then Tel Aviv, to seize new vibrations.
But what matters most to me is to imagine how lives my ideal woman. While I was in Miami on business, I found myself in the pool of Miami Edition Hotel where beautiful women in style Ralph Lauren, moved toward the elegant bar or in the water for a swim. "But then there are really," I said. It was a revelation. My collection SS16 is for them.
Who are your muses?
My muses are all magnetic women: Betty Catroux, the famous French model androgynous 60s, as well as muse of Monsieur Yves Saint Laurent (pictured the blonde girl on the right note), with whom he had a long friendship a life. And then Loulou de la Falaise, a friend of the French couturier and designer accessories for YSL. Today even stronger icon like Kim Kardashian can be considered my muse.
What are your forever?
Of course a pair of shoes! And a perfume that I love, based OUD (or Agarwood wood ed), an essence made ​​from a resinous wood contaminated by a mold that makes it unusually aromatic. Its aroma intoxicates me.
Your ever?
Never overestimate and never underestimate. Especially in the summer I see around absurd combinations, who does not lose trope time looking in the mirror.
This summer you would not have…
A silk pajamas with which to get around. If they are of beautiful and fresh. I am so attached that I make them to measure. On a board of match it to man a shirt, while for a woman, only heels and nothing underneath.
Gallery
Giannico Shoes
Source: thesnobette.com
Giannico
Source: shoerazzi.com
Giannico Archives
Source: shoerazzi.com
Designers Share The Secret To Pricing For Luxury Shoes …
Source: footwearnews.com
Giannico: prodigious shoes."
Source: ob-fashion.com
Three pairs of lip shoes by Giannico
Source: www.shoeperwoman.com
12 Emerging Shoe Designers You Need To Know
Source: footwearnews.com
Giannico Shoes FW 14_15: le scarpe dell'enfant prodige …
Source: viralstyle.blogspot.com
Giannico: prodigious shoes."
Source: ob-fashion.com
Giannico Picasso Mule Floral Embellished Striped Shoe …
Source: shoerazzi.com
Giannico Shoe Collection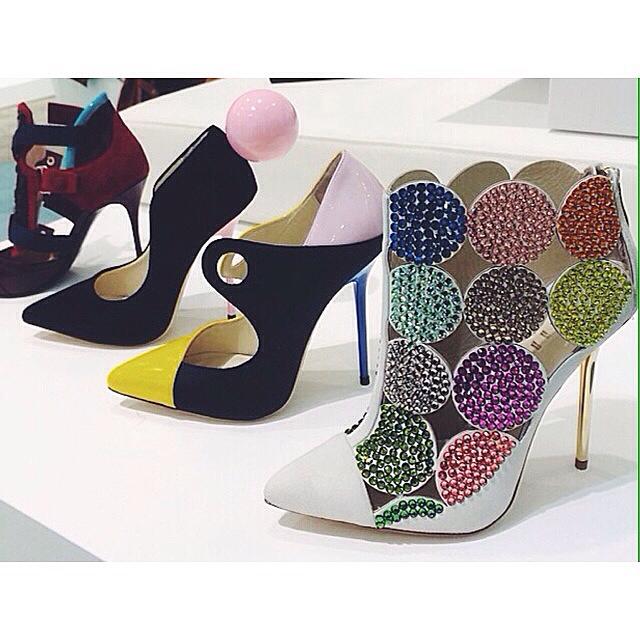 Source: shoespost.com
Giannico: prodigious shoes."
Source: ob-fashion.com
GIANNICO Sofia Suede Ankle Booties Red Women Shoes Boots …
Source: www.northstar-plus.com
Giannico Shoes, anteprima delle scarpe Autunno Inverno
Source: www.shoeplay.it
Giannico, il designer 19enne che ha conquistato Manolo …
Source: www.ilfattoquotidiano.it
Giannico Lola Round Pumps w/ Tags – Shoes
Source: www.therealreal.com
Giannico Lola D'Orsay Pumps w/ Tags – Shoes
Source: www.therealreal.com
GIANNICO Embellished Ballerina Shoes
Source: modesens.com
GIANNICO Embellished Ballerina Shoes
Source: modesens.com
Giannico. The Latest Shoe Brand to Watch Out!
Source: shoephoric.com